A Religious Degree Program May Ready You for a Variety of Careers Based in Faith
Religious degrees cover many areas of study, such as philosophy, history and even geography, religious studies is one of the broadest degree programs that students can embark upon, but not every religious degree program is the same. In fact, there are numerous types of religious studies degree programs available at colleges and universities across the country, enabling students to choose the type of degree that best aligns with their personal and professional goals.
For students who are considering earning one of the various religious degrees, there are a number of majors from which they can choose. Although some of these programs may offer similar core classes, they might also encompass several varying electives to provide students with a unique academic experience, depending on their interests and desired academic outcomes.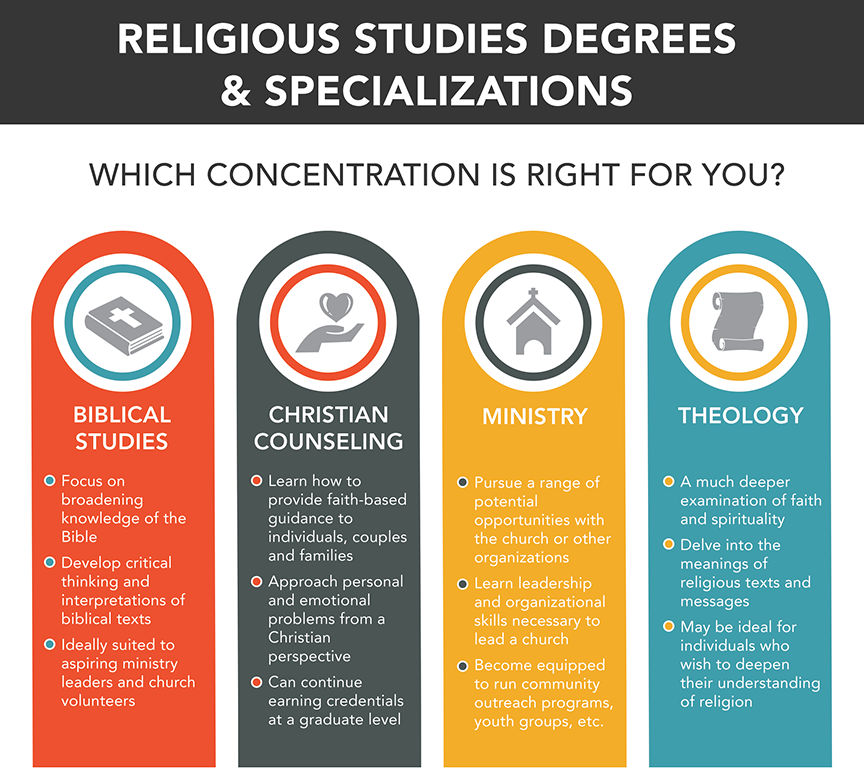 Messiah University
Nationally ranked, private Christian university
Dual degree and accelerated programs available
150+ undergraduate and pre-professional degree options and 20+ graduate degree and certificate programs
As its name suggests, this religious studies degree specialization focuses on the study of the Bible. This type of degree program is ideally suited to individuals who want to pursue professional opportunities within Christian organizations, as well as those who wish to broaden their knowledge of biblical studies, such as aspiring ministry leaders and church volunteers. Critical thinking and interpretation of biblical texts are crucial aspects of biblical studies degree programs, and by earning a credential in this field, students can progress to advanced qualifications or use their degree to begin a career in a church or other religious organization.
Many men and women of faith seek out Christian counselors for a variety of reasons, from mental health to relationship advice. In some cases, the guidance of a secular counselor may not necessarily align with a person's beliefs, and as such Christian counseling has become one of the most popular religious studies degree program specializations in recent years. Upon earning their credential in this area, students can complement their learning by embarking on graduate level qualifications in Christian counseling, or look for opportunities to begin working as a faith-based counselor.
To the uninitiated, ministry may sound like a potentially limiting field of study, but in fact, this specialization allows students to pursue a range of opportunities within the church and other organizations. Ministry can encompass many different spiritual aspects, from community outreach programs to youth and social work. This religious studies degree specialization will teach students not only about the biblical history and principles of ministry, but also how they can be applied to life in modern society.
Although biblical studies could be an excellent choice of the religious degrees for the spiritually curious, many people opt to pursue credentials in theology. A much deeper examination of faith and spirituality, theology is primarily concerned with the study of religious truths, from the historical basis of religious texts to the structure of modern belief systems. Often offered by specialized theological seminaries, this type of degree program is ideal for individuals who wish to deepen their understanding of religion and pursue an intellectually and spiritually challenging degree program that can be applied not just to Christianity, but other faiths as well.
Divinity degrees cover Christian principles. It does this by studying the Bible through courses that focus on ministry skills and theology. These areas may ready grads to go for ordination. There are typically three degree levels when studying divinity. A Bachelor of Divinity (BDiv or BA). The Master of Divinity or MDiv. And a Doctor of Divinity, DD.
Our Partners Offering Religious Degrees