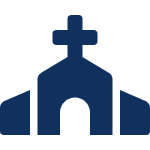 Thrive in Environments Conducive to Success
Accredited Christian Education Colleges and Christian Universities prepare students for a positive and productive life by nurturing character, fostering spirituality all while facilitating the highest quality Christian education.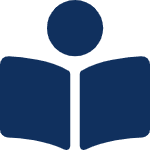 Grow and Learn with Like-Minds
In a Christian education environment, students meet like-minded people who can have a positive influence on their future. Christian colleges and Christian Universities can open you up to a larger Christian community.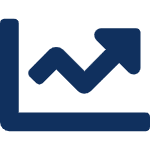 Seize the Opportunity for a Better Future
Whether you're looking for associate's, bachelor's or master's degree programs, we'll help you find the one that's right for you. People with college degrees enjoy up to 61% higher earnings than those without one*
What are the Benefits of a Christian Education?
In an increasingly secular world, it can be hard to find a place with like-minded people who share your morals and values. And if you've decided to pursue your college degree, finding an institution whose teaching philosophy meshes with your belief system can feel like a challenge. However, a high quality education and a Christian lifestyle don't have to be mutually exclusive.
With hundreds of Christian colleges and universities throughout America, there are plenty of opportunities to find a school that meets both your educational and spiritual needs. Attending a Christian College will not only provide you with an enriching education, it could also help prepare you for a more positive, productive life by:
Integrating Christian, faith-based principles into your curriculum
Fostering your character and leadership skills
Providing an environment where you can feel a sense of belonging and community with people who share the same beliefs
Earning your degree at a Christian college or university provides students with a unique experience, one where academic classes are taught from a Christian worldview. A Christian school integrates faith and learning so you can get help gaining the knowledge and skills you need to pursue a fulfilling career while leading a life that aligns with Christ's teachings.
By choosing a highly regarded Christian Colleges or University that promotes Christian values and ethics alongside a quality curriculum, you could pursue a higher education – as well a higher purpose.

Colorado Christian University
Top-tier academics. Unwavering values.
Colorado Christian University is committed to offering a complete education that develops students intellectually, professionally, and spiritually. With more than 100 academic program and degree options, CCU is committed to cultivating the mind without compromising the heart.
Featured Christian Colleges
Messiah University
Nationally ranked, private Christian university
Dual degree and accelerated programs available
150+ undergraduate and pre-professional degree options and 20+ graduate degree and certificate programs
Liberty University
100% online programs at associate, bachelor's, master's, and doctoral level. 
Transfer up to 90 credits into an undergraduate degree program.
No standardized testing if you meet admission requirements.
Credit for prior training, certification, licensure, experience, and learning, and more.